San Francisco Bay Area Sober Living Homes
Upscale Addiction Recovery Housing for Men & Women
Check Us Out
Welcome to Potentials Unlimited, the largest and leading network of sober living recovery homes for men & women throughout the San Francisco Bay Area.

 
With locations throughout San Francisco, San Jose, San Mateo and more on the way, Potentials Unlimited proudly operates with a reputation as the Bay Area's leader in addiction recovery housing. From day-one we have remained wholeheartedly committed to our client's recovery (and life) success; and in this spirit we welcome you to a journey into a new way of living. Whether you are completing treatment and seeking supportive, semi-structured sober living housing as a transitioning tool, or just making it back after a recent slip and ready to truly experience a sober lifestyle like never before, today is the first day of the rest of your life!

WE'RE HERE FOR YOU 7 DAYS A WEEK
(415) 779-3154
San Francisco Bay Area's Leader in Sober Living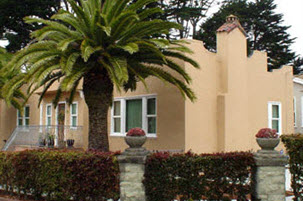 Potentials Unlimited offers men and women ages 18 and up with a myriad of upscale sober living housing options throughout the San Francisco Bay Area, including San Jose, San Mateo and other nearby areas. We strive to set a new standard in addiction recovery housing, while also providing the many comforts and amenities that so many of our clients had given up during their active drinking and/or drug use.
Coed | Gender Specific Recovery Housing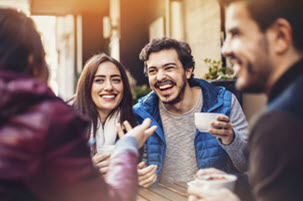 Potentials Unlimited provides a well structured and supportive sober living environment that promotes personal accountability and responsibility. While it is absolutely important that men and women in early recovery strive to adhere to higher standards of friendship, support and mutual respect with one another, having male-only and female-only residences promotes a greater sense of focus toward the recovery process.
Expanded Addiction Treatment Services Available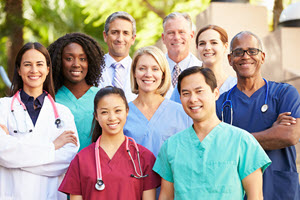 Our recovery residences are part of a broad network of substance abuse recovery providers, with added services available such as: intensive outpatient treatment (IOP), medical detox, therapists, psychiatrists, recovery & life coaches, legal & court documentation and more. We understand that no two clients are alike and we do all me can to provide expansive services to help best support each and every client throughout their early recovery.
POTENTIALS UNLIMITED . . . far more than just another sober living or recovery home; this is an experience designed to bring the recovery process to you, to help you experience an inner change through a process designed for lasting success in sobriety and in life.

CALL 7 DAYS A WEEK:
(415) 779-3154



"The owners of Potentials Unlimited are truly dedicated to helping their clients not only recover but also find their way to the life they truly desire. The care for people first is demonstrated in every aspect of their homes from the comfort of their residences to the amenities the nearby communities provide. Simply a well thought out environment purposely intended for successful transition. Rest assured your loved ones will be well taken care of. I only regret not being to give more than 5 stars."
"The owners of Potentials Unlimited are committed to seeing success, and that the clients are safe and in a sober environment. Kevin an Julie truly care about the residents."
OUR MISSION:
The Potentials Unlimited Mission is deeply rooted within its name; it is a mission that looks not at the recovery process, nor the treatment process nor any related process that exists outside the individual. Rather, we strive to guide each client in recognizing their own potential within their own journey through life. Sobriety is only but a beginning, in fact it is simply the first of many steps, steps which are unique to each individual as they carve away their new existence within the life they were meant to live. Our mission is grand and our commitment is steadfast, because this is our passion and success is nonnegotiable.