Welcome to our Cayuga Avenue Sober Living Residence, located in the city of San Francisco, CA, 94112.
"Throughout our entire network of Bay Area addiction recovery residences, the Cayuga Ave house is considered the flagship in terms of luxuries, amenities and accommodations."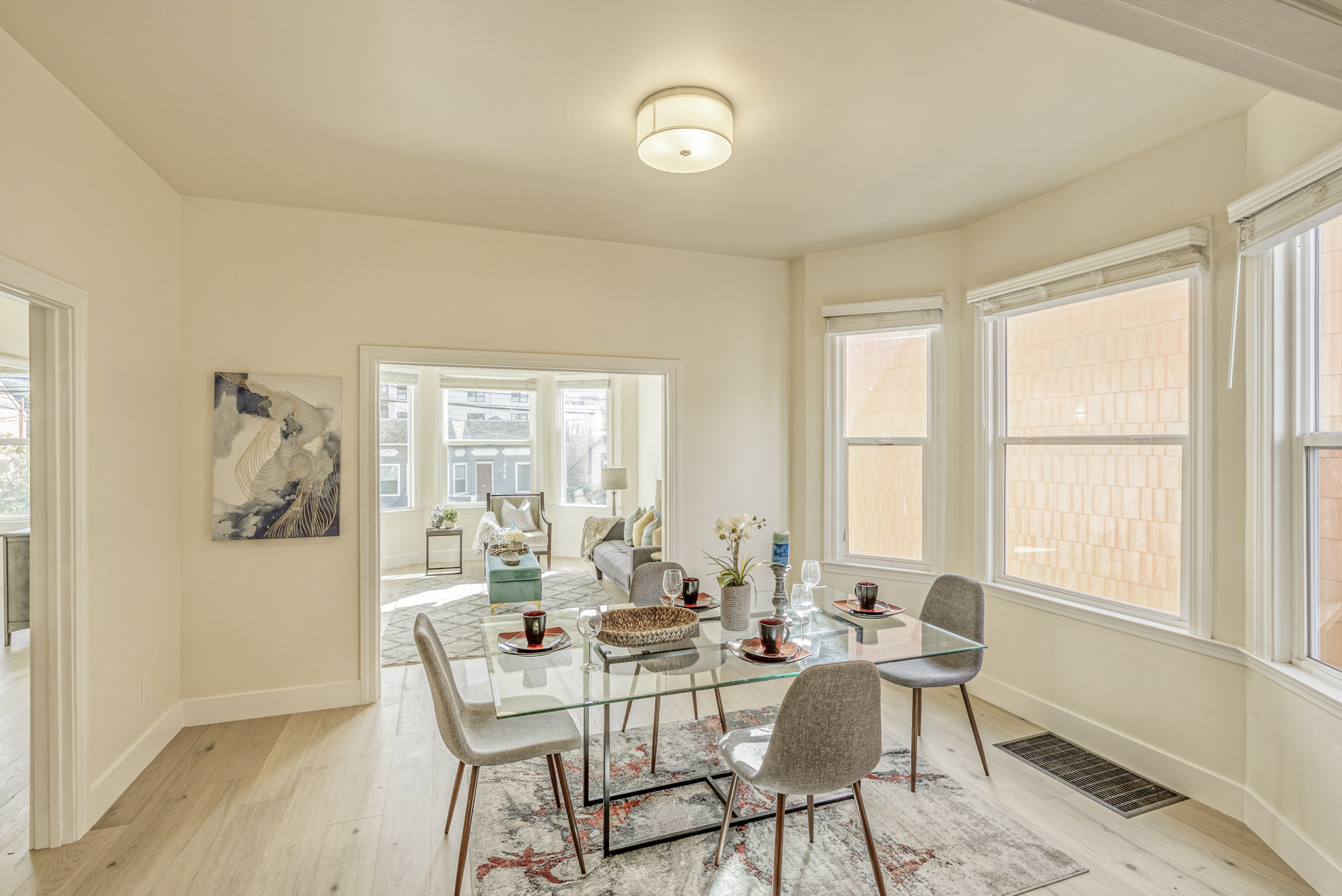 Right along Ocean Avenue, just south of Mission Terrace, a bit west of Excelsior, and a short walk from the 280 freeway and City College, is our flagship sober living house, the Cayuga Ave recovery home.
While our entire network of sober living residences is considered upscale and a bit more elegant than most of what the San Francisco Bay Area has to offer, our Cayuga Ave location is currently our finest in terms of style, accommodations, amenities and location. Unlike some of our other recovery homes, Cayuga Ave is a coed residence for men and women ages 18 and older. We welcome male & female clients who are transitioning out of a treatment program, as well as those who are just now beginning their journey into sobriety from drug or alcohol addictions.
As with our other Bay Area recovery homes, the Cayuga Ave sober living offers its residents an array of upscale accommodations & comforts. From state-of-the-art appliances and entertainment systems to elegant furnishings, sleeping areas, bathrooms, kitchen and more. The home and residents fit in nicely within the surrounding middle-class suburban neighborhood. Additionally, the location is very convenient for public transportation, AA & NA meetings, employment opportunities, shopping, dining, etc. The Cayuga Avenue sober living home is much more than your average, run-of-the-mill recovery residence!
View photos and map below…
For more information on our Cayuga Ave Sober Living Residence or any of our other Bay Area Recovery Homes within our network please call our main information & intake line at:
(415) 779-3154
POTENTIALS UNLIMITED . . . far more than just another sober living or recovery home; this is an experience designed to bring the recovery process to you, to help you experience an inner change through a process designed for lasting success in sobriety and in life.

CALL 7 DAYS A WEEK:
(415) 779-3154



OUR MISSION:
The Potentials Unlimited Mission is deeply rooted within its name; it is a mission that looks not at the recovery process, nor the treatment process nor any related process that exists outside the individual. Rather, we strive to guide each client in recognizing their own potential within their own journey through life. Sobriety is only but a beginning, in fact it is simply the first of many steps, steps which are unique to each individual as they carve away their new existence within the life they were meant to live. Our mission is grand and our commitment is steadfast, because this is our passion and success is nonnegotiable.